Qualcomm chargers are offered by mobile phone charger factory.
The latest Quick Charge technology can decrease the amount of time you spend tethered to an outlet giving your device 5 for 5 — that's 5 hours of battery life from 5 minutes of charging.
Using certain Snapdragon-powered devices with a Quick Charge certified power adapter and any USB connector, including Type-C, you can refill the battery of enabled devices up to 4X faster than with conventional charging.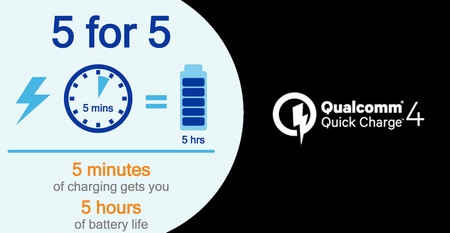 On the mobile device side, Quick Charge 4+ includes all the benefits of Quick Charge 4, plus three enhancements. Manufacturers get the 4+ designation by including all three:
1. Dual Charge: Dual Charge includes a second power management IC in the device. Charging a device via Dual Charge divides the charge current, allowing for lower thermal dissipation and reduced charge time.
2. Intelligent Thermal Balancing: A further enhancement to Dual Charge, intelligent thermal balancing is engineered to move current via the coolest path autonomously, eliminating hot spots for optimized power delivery.
3. Advanced Safety Features: Quick Charge 4 already includes rigorous built-in safety protocols. Quick Charge 4+ goes one step further and is designed to monitor both the case and connector temperature levels simultaneously. This extra layer of protection helps ward against overheating and short-circuit or damage to the Type-C connector.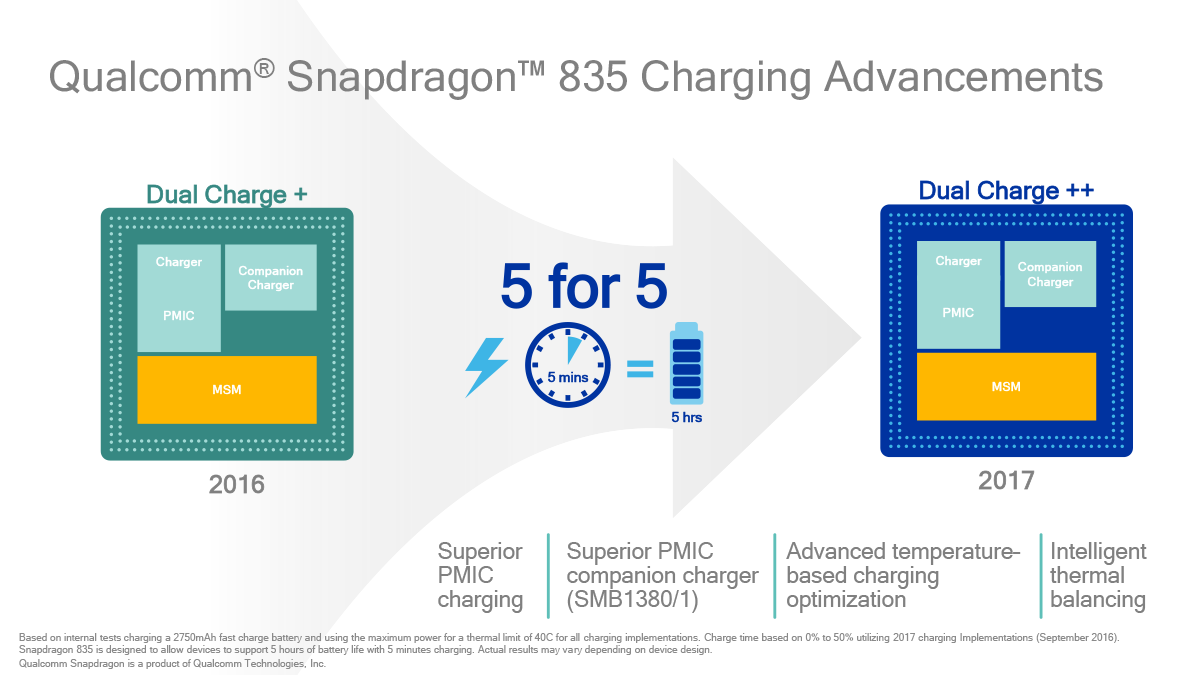 With Dual Charge, Intelligent Thermal Balancing, and Advanced Safety Features incorporated in a device design, that device has the potential to charge up to 15 percent faster, or 30 percent more efficiently when compared to Quick Charge 4.
Remember, not all power adapters are created equal. That's why Quick Charge accessories go through a rigorous certification process to ensure they meet the stringent requirements set forth by UL.
With Quick Charge 4+, Qualcomm Technologies once again shows our leadership in charging technology. Since the first products came out over 4 years ago, Quick Charge technology has been included in over 130 mobile devices and 475 accessories, making it the most popular fast charging technology available by a wide margin. Quick Charge 4+ continues the fast charging innovation, for a diverse ecosystem of certified products and for consumers. Be sure to look for Quick Charge 4+ in your next mobile device.