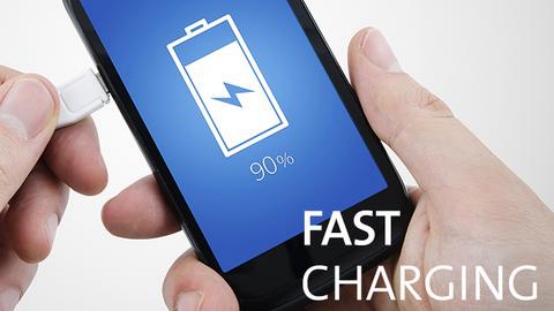 With the heavier daily usage of smartphones, laptops and other digital electronic devices, faster power delivery has been an increasingly important factor in concern when considering updating a fresh device. While, phrases like "fast charging, quick charge, Qualcomm Quick Charge and USB PD" are really confusing, especially when talking about the most common fast charging technologies: QC & PD.
When comes to fast charging, the first impression it leaves to most people it is about a quick charging speed. But what does "fast" exactly mean? The charging speed is measured by wattage which is calculated by the product of volt and ampere. In other words, the higher the wattage of the battery delivers, the faster it charges. Then how much wattage your battery delivers can be counted as "fast charging"?
Generally, as long as the battery can supply a charging current of >9W (5V 1.8A), it can be counted as fast charging. So, obviously, QC2.0, QC3.0 and later versions of Qualcomm Quick Charge and PD technology are all fast charging technologies.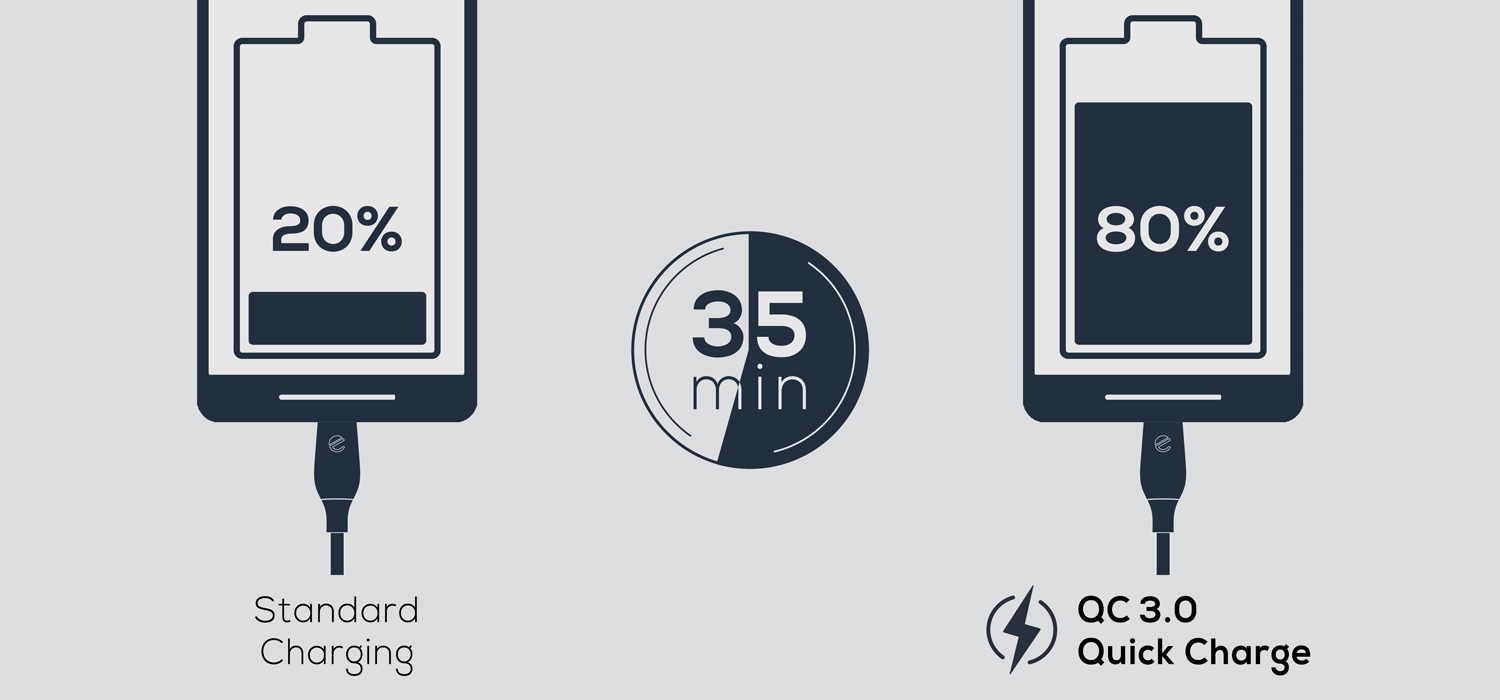 After having a simple idea of what fast charging is, let's have a look at how it works.
Every battery consists of one positive electrode, one negative electrode and an electrolyte which catalyze reactions that convert compounds into new substances. And ions—atoms with too few or too many electrons—form in the electrodes, driving a flow of electrons to the battery's negative outer terminal and supplying the smartphone with an electric charge. While the speed of charging is related to something called "charge controller" which regulates the overall flow of electricity into and out of the battery. Generally, lithium-ion based controllers define the current (in amps) at which the battery charges by measuring the battery's cell current and voltage, and then adjusting the current flowing in. Greater current and higher voltages charge batteries faster.
Here we would like to introduce Marakoko one of hot selling QC 3.0 & PD fast chargers: 42W output USB C PD and QC 3.0 dual ports wall charger. EU, UK, USA plug available. Super fast charging and wide-ranging compatibility, the best choice for your devices.